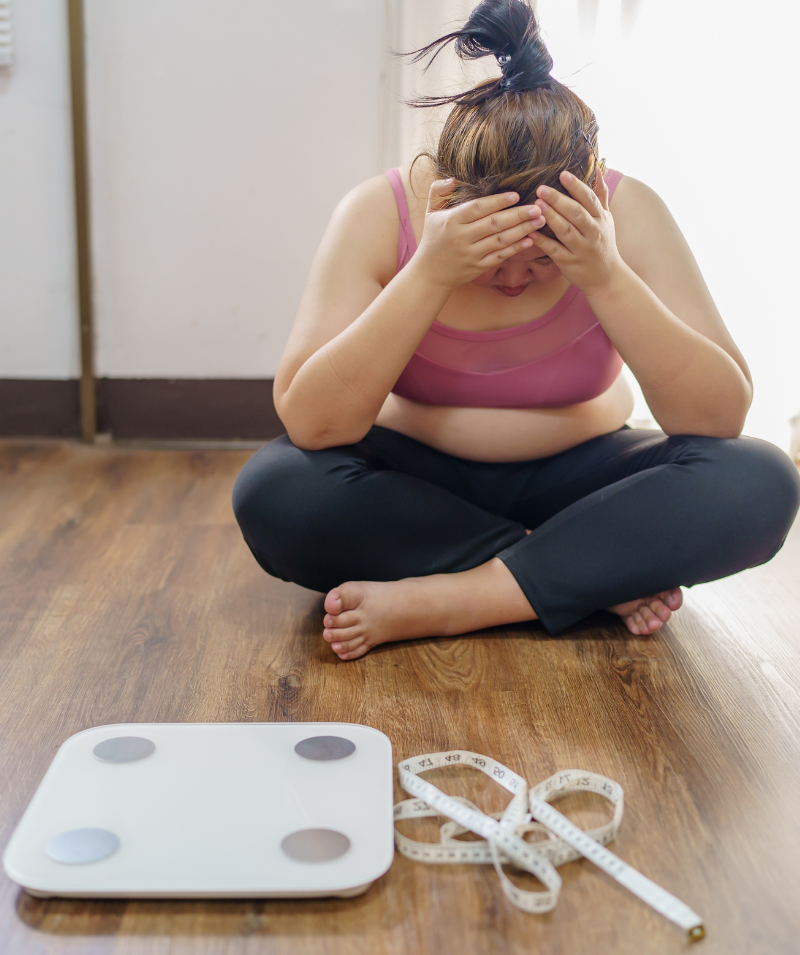 Nonsurgical Body Sculpting
Tired Of That Stubborn Fat That You Can't Exercise Or Diet Away?
No matter how well people eat or how often they work out, it can be impossible to make any progress in getting rid of fat from their body's problem areas. So wouldn't it be nice if there was a way for patients to lose that excess weight without resorting to liposuction?
Fortunately, there is!
At the Family Practice of Chiropractic in Quincy, MA, we host Quincy Wellness Body Contouring which proudly offers lipo-melting weight loss through LED light sculpting technology. It is an effective way to diminish fat and lose weight in areas resistant to diet and exercise. Plus, the innovative Red Light Therapy provides a noninvasive, drug-free, and versatile solution for a range of health concerns, offering numerous benefits for your physical health and mental well-being.
What is Nonsurgical Body Sculpting?
Nonsurgical body sculpting is a cutting-edge procedure that targets stubborn areas of fat and helps contour your body without the need for invasive surgery. By utilizing advanced technologies such as radiofrequency, ultrasound, or cryolipolysis, nonsurgical body sculpting treatments can effectively reduce fat cells and tighten the skin, resulting in a more toned and sculpted appearance. This noninvasive approach offers numerous advantages over traditional surgical procedures, including minimal downtime, reduced risks, and natural-looking results.
So, get ready to discover a noninvasive approach to body sculpting that will leave you feeling confident and empowered!
The Benefits Of Body Contouring
Contour Light Body Sculpting Therapy offers a wide array of benefits for both physical and mental well-being. This innovative therapy involves exposure to red and near-infrared light wavelengths, which penetrate deep into the skin and tissues, stimulating various cellular processes. The therapy can help enhance metabolism by increasing mitochondrial activity within cells, leading to improved energy production and utilization.
This metabolic boost can contribute to more efficient calorie burning and potentially support weight management goals. Additionally, contour red light therapy has been found to target stubborn fat deposits by promoting the release of fatty acids from adipose tissue, which can aid in their breakdown and removal from the body.
Most Often Treated Areas:
Under the neck
Stomach
Hips
Underarms
Thighs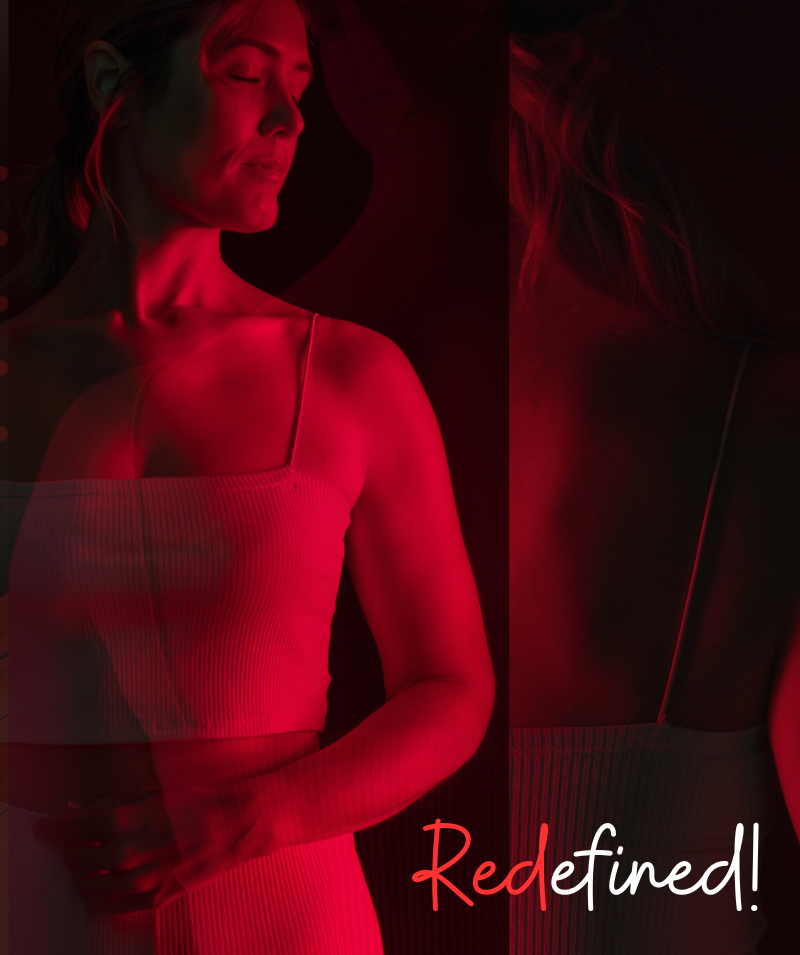 "With the Body Contour Red Light Therapy, I achieved wonderful results, including smoother skin, visibly decreased cellulite, and weight loss. It was a great way to kick off my weight loss goals. I have added the weight loss program to my sessions to help expedite my success!"

Weight Loss Is Just The Beginning!
Noninvasive and Safe: Unlike surgical procedures, nonsurgical body sculpting is a noninvasive treatment option that does not require incisions or anesthesia. It is a safe alternative that minimizes the risks associated with surgery, allowing you to enhance your body with peace of mind.
Targeted Fat Reduction: Nonsurgical body sculpting specifically targets problem areas where stubborn fat accumulates, such as the abdomen, thighs, arms, or love handles. This precision enables you to achieve a more proportionate and contoured physique.
Minimal Downtime: With nonsurgical body sculpting, you can resume your daily activities almost immediately after the treatment. There's no need for lengthy recovery periods or taking time off work, making it a convenient option for those with busy schedules.
Natural-Looking Results: Nonsurgical body sculpting provides gradual and natural-looking results. As the fat cells are gradually eliminated from the body, the transformation appears more subtle and in harmony with your natural contours, ensuring a natural appearance.
Boosts Confidence: Your confidence soars when you feel good about your body. Nonsurgical body sculpting allows you to address areas that have been resistant to diet and exercise, empowering you to achieve the body shape you desire and boosting your self-esteem.
Exciting News!
The exciting news is that studies show that patients who received Contour Light Body Sculpting Therapy lost 2-4 cm and 1-2 pounds from multiple body regions through one therapy treatment plan.  Although results vary from patient to patient, you will see tremendous results when light therapy is paired with regular exercise and a healthy diet.
Other Benefits of Red Light Therapy
Red light therapy, also known as low-level light therapy (LLLT), has gained significant popularity recently due to its potential health benefits. While ongoing scientific research is still needed to fully understand its mechanisms and effects, there are other benefits associated with red light therapy that can enhance various aspects of your well-being.
Benefits Include:
Skin Health: One of the most noticeable benefits of red light therapy is its potential to improve skin health. By stimulating collagen production, reducing wrinkles and fine lines, and enhancing overall skin tone and texture, red light therapy can contribute to a more youthful and radiant appearance.
Wound Healing: Red light therapy has shown promising results in accelerating wound healing and reducing inflammation. Whether it's surgical incisions, burns, or ulcers, this therapy may aid in the recovery process, promoting faster healing and minimizing scarring.
Pain Relief: Chronic pain can significantly impact one's quality of life, and red light therapy offers a potential solution. By alleviating pain and inflammation associated with conditions like arthritis, joint pain, muscle strains, and chronic pain disorders, this therapy can provide much-needed relief and improve mobility.
Hair Growth: Thinning hair and pattern baldness can be distressing for both men and women. Red light therapy offers a noninvasive approach to addressing these concerns by stimulating hair growth. It promotes blood circulation in the scalp and stimulates hair follicles, potentially leading to thicker and healthier hair.
Muscle Recovery: For athletes and fitness enthusiasts, muscle recovery is crucial for optimal performance. Red light therapy has shown promise in aiding muscle recovery by reducing muscle soreness, inflammation, and oxidative stress.
Mood and Depression: Mental well-being is as important as physical health. Red light therapy may have positive effects on mood and depressive symptoms. By stimulating the brain's production of serotonin, a neurotransmitter associated with happiness and well-being, it may help improve overall mood and combat depression.
Joint Health: Red light therapy has been explored as a potential therapy for improving joint health. It may reduce pain, inflammation, and stiffness associated with osteoarthritis and rheumatoid arthritis.
Circulation and Cardiovascular Health: Good blood circulation is vital for overall health. By enhancing blood flow and oxygenation of tissues, it can potentially benefit cardiovascular health and may help lower blood pressure and improve vascular function.
Sports Performance and Recovery: Athletes and fitness enthusiasts are always seeking ways to optimize their performance and recovery. Red light therapy may offer a solution by enhancing performance, reducing exercise-induced muscle fatigue, and expediting the recovery process after intense workouts. This can lead to better athletic achievements and decreased downtime due to injuries.
Sleep and Circadian Rhythm Regulation: In our fast-paced world, achieving restful sleep can be a challenge for many. Red light therapy, especially when used in the evening, may assist in regulating the body's natural circadian rhythm. By exposing oneself to red light, it can help adjust sleep patterns and combat insomnia, resulting in improved sleep quality and overall well-being.
Call Today!
Take Charge Of The Way You Look And Feel!