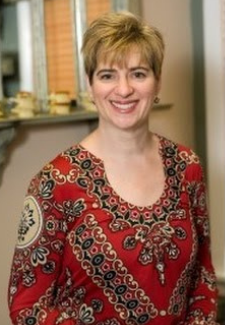 Dr. Gabrielle Freedman
Dr. Gabrielle Freedman started practicing in July 1995. She graduated from Logan College Of Chiropractic in 1994 after a brief internship in England. She joined her father in practice and bought the practice in 1997. Her parents retired and moved to Florida, where they happily play tennis and golf daily. Over the years, Dr. Freedman has studied the most up-to-date chiropractic methods and incorporates them into her family practice. She is a member of the Massachusetts Chiropractic Society, American Chiropractic Association, International Chiropractic Association, and International Pediatric Chiropractic Association. She is the past president of the Greater Boston Chiropractic Society and has volunteered her time at the Boston Benevolent Chiropractic Clinic, a free clinic in Boston. Dr. Freedman is dedicated to helping her patients achieve their goals, whether it is getting out of pain or helping people make lifestyle changes. She teaches her patients the importance of reducing stress, eating fresh fruits and vegetables, and improving the health of the spine and the body.
Chiropractic adjustments should be a part of a healthy routine. Regular chiropractic adjustments will not only keep you out of pain but will also help maintain good health. Patients who get adjusted regularly report that they sleep better, have more energy, and often report that they are happier. When you feel good, you can achieve more!
To learn more about Dr. Freedman's educational background and achievements, click here.