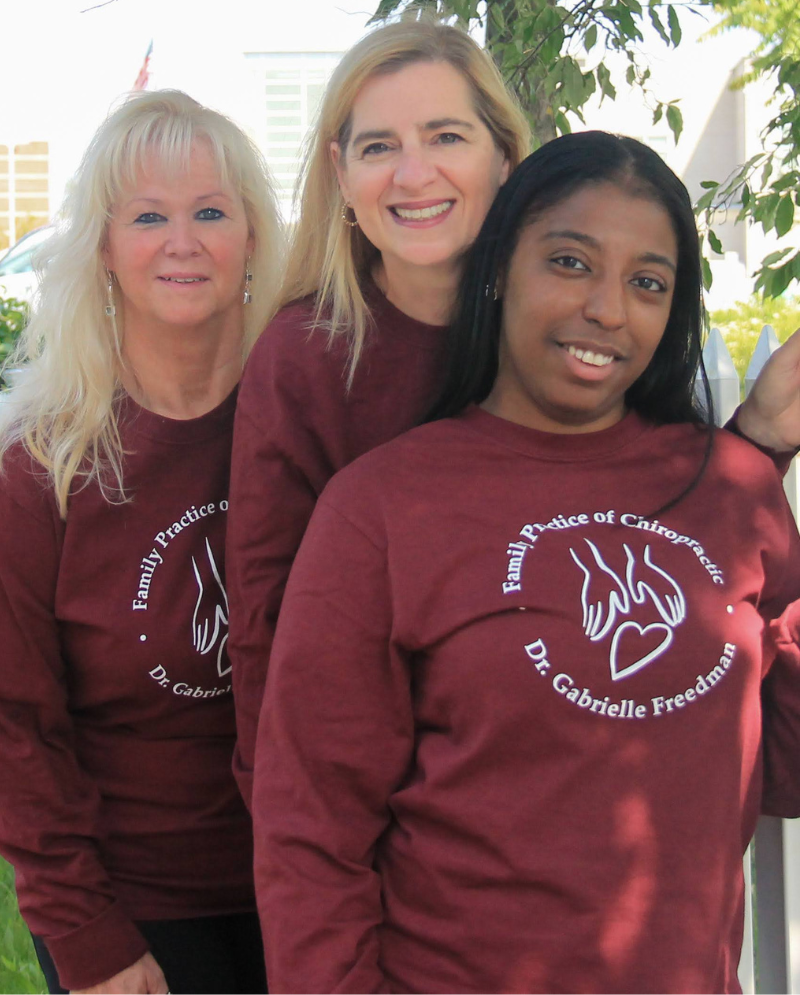 About Us
Welcome! We Are Glad To Meet You!
At the Family Practice of Chiropractic, located in Quincy, MA, we pride ourselves on being a generational family-owned and operated business rooted in hometown values and a commitment to our community. Our dedicated team is passionate about healing the whole body, not just masking symptoms. We believe that educating our patients is paramount, as we want you to understand the "How" and "Why" behind implementing key essentials to maintain lifelong health and wellness.
Unlike conventional medicine, which often focuses on treating disease after it occurs, Dr. Gabrielle Freedman greatly emphasizes proactive health measures. By improving and fortifying your health beforehand, we aim to minimize the risk of pain and illness in the first place.
Our approach involves crafting personalized wellness programs tailored to your specific needs. We utilize the least invasive yet highly-effective techniques and services available. Our specialization lies in Structural Correction, which entails comprehensive care programs incorporating Complete Structural Exams, Radiographic Assessments, Interpretation, and Digital Structural Assessments. We provide Structural Spinal Adjustments using various techniques and positions, including Diversified, Koren, Thompson, Logan, Websters, and Flexion Distraction, ensuring gentle and effective treatments.
At the Family Practice of Chiropractic, we are committed to your well-being and are dedicated to providing the highest quality care possible.
Special Origins
Dr. Gabrielle Freedman has chiropractic care ingrained in her family lineage, quite literally! Her father, Dr. Barry Freedman, established his first chiropractic care office on Franklin Street in Quincy in 1978. Subsequently, in 1984, he opened the doors to a new location where Dr. Gabrielle Freedman currently practices. Growing up, she was immersed in the atmosphere of her father's office, with her mother also working there. Even at the young age of ten, she was already answering phone calls!
Inspired by her upbringing, Gabrielle pursued her path in chiropractic care. In 1995, she joined her father at 112 McGrath Highway to work together. Then, in July of 1997, she took over the business, purchasing it and proudly putting her name on the door. It's no wonder that our office feels like a home to our patients. Dr. Freedman and her family have deep roots in this practice, providing care for multiple generations of families.
Experience The Difference
Your First Visit
On your first visit, you will personally meet the team, tour the office, and be asked to fill out some necessary paperwork. After the consultation, Dr. Freedman will perform a thorough examination, including chiropractic and orthopedic tests. At that time, we will decide if X-rays will be necessary. We have a convenient on-site X-ray facility, and they can be taken immediately following the exam. If you have current X-Rays, we encourage you to bring them with you.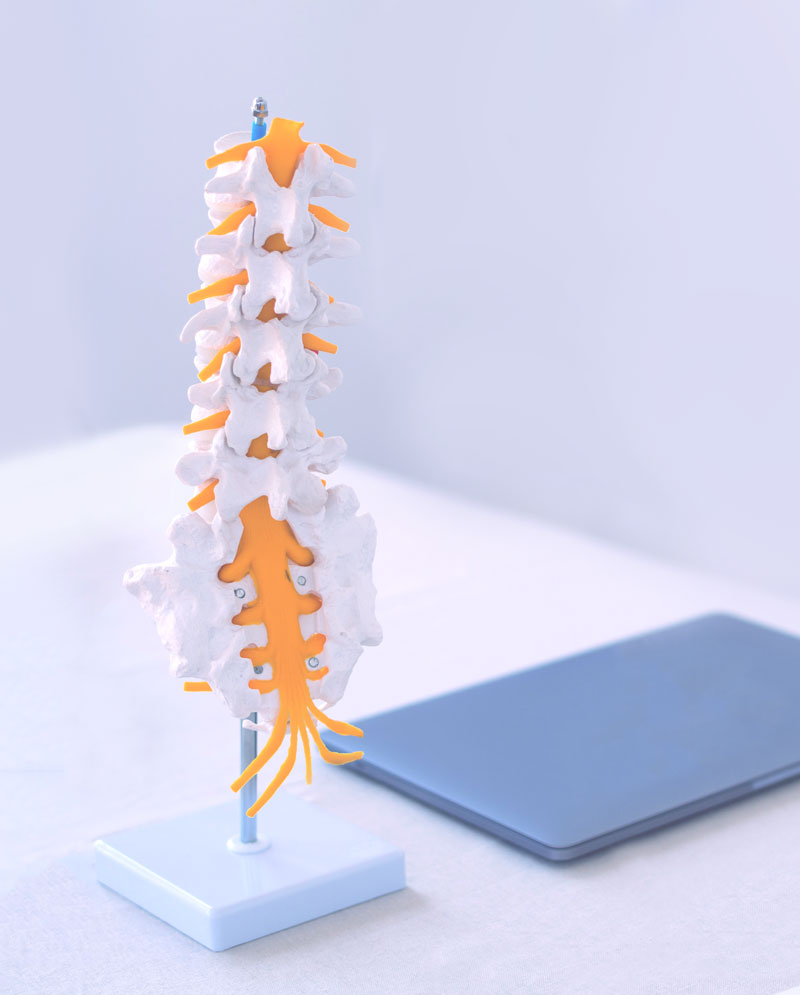 "Terrific experience from the front desk personnel, Paula & Melissa!
Dr. Freedman is such a wonderful practitioner, always punctual & efficient. She has restored my functioning so I can play pickleball much more frequently without pain. I am sleeping better & feel great. Highly recommend!"
– Gayle
Your Second Visit
At this follow-up visit, you will sit down with Dr. Freedman for a detailed explanation of your exam findings. Dr. Freedman will perform an adjustment and provide some additional therapy if needed. This visit should take approximately 45 minutes, depending on how much information Dr. Freedman needs to share regarding your spine's health. A team member will provide you with paper and a pen that you can also take home with you to either write down any information you want to while you're in the office or to jot down any questions you may have when you get home. Once you are accepted as a new practice member, we will completely commit to achieving your health goals, and your care can begin. Re-evaluations are performed often, and your progress will be closely monitored.
Regular Scheduled Visits
You are the ultimate decision-maker when it comes to your body and your health. You are, first and foremost, a valued client. However, this relationship is unique because for you to experience the full benefits of chiropractic care, we need to work together as partners. The overall objective is to get you to a pain-free state and get you back to being the best you ever! Therefore, it's essential to keep your appointments. We will always respect your time and do our best to keep our day running on time.
What People Say About Us.

I highly recommend Dr Freedman. She was able to help relieve my back pain quickly and has helped to correct my spine in a matter of months. She explains things well and you can tell she cares about her patients' well being.
Not only do I get adjusted, but I bring my children as well! I highly recommend Family Practice of Chiropractic Care as Dr. Freedman and her 26 years of experience has seen it all and knows just how to help when you think all hope is lost! They not only tailor each individual care plan, but they truly care about each patient and great them with a warm smile the second they walk through the door!